Booking System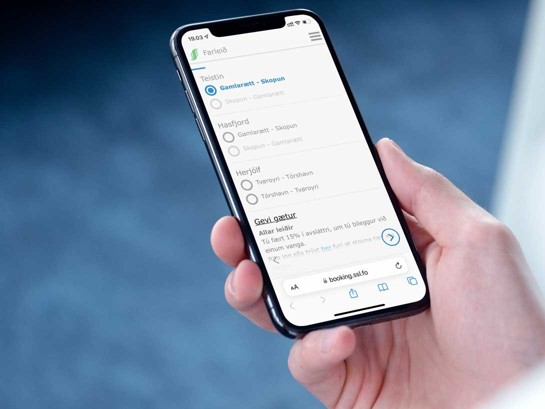 Welcome to our booking system on these routes:
56 Klaksvík - Kalsoy
60 Gamlarætt - Skopun

For more information, guidance and terms and conditions, please choose route in menu.
BOOKING FOR ROUTE 36 TO MYKINES
You must however book when you wish to travel to Mykines.
More info on www.mykines.fo.